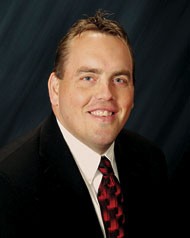 Shawn
Gaustad
Investment Representative
Over the past 24 years in this industry, I have taken a personalized approach to understanding each clients immediate and long term needs to provide sound financial solutions as they relate to all aspects of their financial planning objectives, such as income tax reduction, college funding, retirement income, estate planning, business succession and more.
I believe that bringing my clients' unique circumstances into their financial plan is essential.  I focus on comprehensive financial planning often employing asset allocation and sector diversification along with helping clients to insure themselves properly.  I help my clients stay true to their own goals by asking them to plan realistically and setting realistic expectations.
As your Investment Representative, I am eager to meet you and discuss your financial goals and objectives. Topline Investment Services and INVEST Financial Corporation offers a broad selection of investment products to meet your needs.  Please call me at 763-391-0843 or email sgaustad@TopLineInvestments.com to schedule our complimentary, no-obligation consultation. 
Discover the value and trust our members have known since 1935.