Welcome to TopLine Investment Services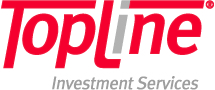 TopLine Investment Services is here to help you make informed decisions and the most out of your hard-earned money by providing answers, presenting options and contributing to your financial education, all to help you work towards your goals.
TopLine Investment Services financial consultants work with LPL Financial to provide professional financial planning, investment, insurance and retirement planning services to help you pursue your financial goals and prepare for life's biggest events - marriage, children, college and retirement.
Each Minneapolis/St.Paul-based Investment Representative is securities-registered and insurance-licensed and brings a wealth of knowledge and experience to TopLine Investment Services.
All consultations are free, and there is never any obligation to invest. TopLine Investment Services hosts a wide array of free workshops on topics such as pursuing retirement income, estate planning and more. You can always reach us at 763-391-9494.