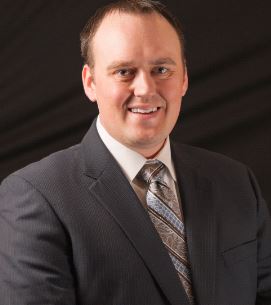 Matthew
Folsom
Investment Representative
"My mission is to understand my client's unique needs and circumstances and help them chart a course to meet their goals. I want to use my experience and knowledge to have a meaningful impact on the lives of the people who place their trust in me. "
I have come to understand that working closely with my clients to help create a personalized financial plan has been instrumental in helping them achieve their goals. I believe that focusing on your unique circumstances and experiences is critical to building the financial foundation needed to help you succeed.
My goal is to assist you in making informed decisions regarding how to implement your financial plan. Whether you are trying to save more for retirement, boost your income in retirement or manage your existing portfolio to enhance your wealth I will help you navigate and stay on course to meeting your goals.
As your Investment Advisor and Representative I look forward to meeting with you and discovering together how our expertise can best serve you. Topline Investment Services and INVEST Financial Corporation offers a broad selection of investment products to meet your needs.   Please call me at
763-391-0840 or email mfolsom@toplineinvestments.com to schedule your complimentary, no-obligation consultation.
Discover the value and trust our members have known since 1935.